The Byliners & Co ..
Barrera: Aglukkaq's 'disgusting' QP heckling
Delisle: No racism, no hate, in Kahnawake
Ivison: Man up and stop the QP farce, Mr. Speaker
Mitrovica: The Levant/Calandra double act
Press: Senators' 'optional' travel plunges after Wallin audit
Wark: The rise and fall of Arthur Porter
Research-driven strategic solutions

As health ministers meet ..
Group calls for flavoured tobacco ban

Harper: will he stay or will he go ?
Steve's terrible horrible no good very bad week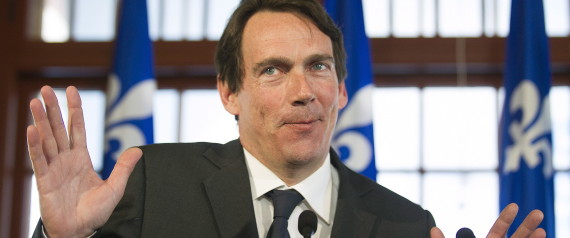 Eh tabarouette !
PKP increases lead for PQ leadership
Peladeau's bizarre Constitution-Communism comparison
Polls highlight PQ's referendum conundrum

Soldier's class action over home sale losses

Magnotta trial's 2nd day ..

Dragon's Den nabob's wheels
Wek's Wreck: $840K Porsche goes up in flames

On Guard for Thee (34x42 inches)(1/1)
Giclee, printed on 100% cotton acid free Radiant White Somerset
Vintage Velvet 505 g/m fine art paper with archival inks
Contact Pierre about this work ...
-->> View recently displayed works ..
-->> Buy Pierre's Art with Bitcoin
-->> Buy prints & cards ..