2017 Conservative Party Leadership Race
___________________________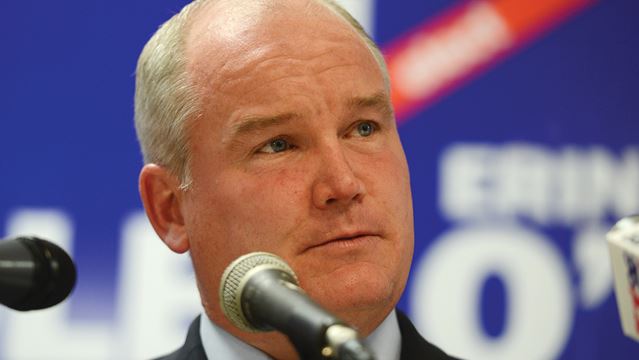 Next Conservative Party leader ?
O'TOOLE HAS THE MOMENTUM
Mere weeks from the big Tory leadership vote now .. the tempo is increasing, the idle banter has become nervous chatter. The stakes are high for the Party and for the candidates. So, too, for their supporters. Which brings us to Erin O'Toole, Ontario MP, ex-Minister, veteran, lawyer, family man. Key spearchuckers within both the Bernier & Scheer camps have confirmed O'Toole is the candidate they fear most. Yes, the 'aw shucks' poster-child for middle-of-the-road conservatism is a fan favourite within the party membership. But his growing support in caucus shows huge momentum unmatched by his competitors in this race. Party insiders, both aligned and unaligned in this contest, say he's no-fuss approachable, easy to talk with, and downright common-sense when it comes to what the Party needs to do to recapture the support of Canadian voters from Coast-to-Coast. Expect the Raitts and Chongs and the lesser-mortal also-rans to see their support go to O'Toole. It's the tale of the tape, the tell-tale that points to an upset when the ballots are counted.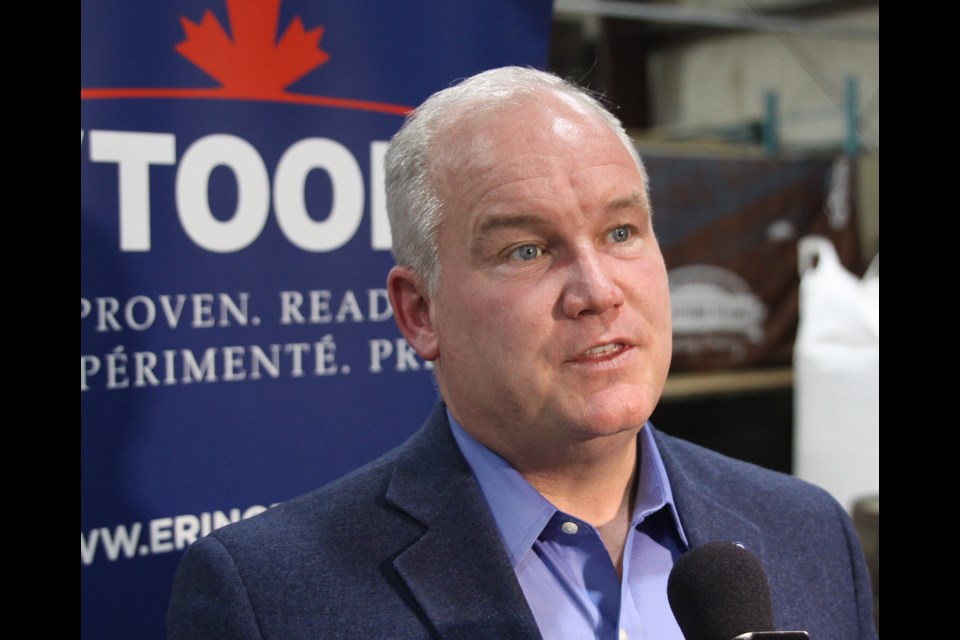 O'TOOLE: NORTHERN ONTARIO IS CANADA'S FUTURE
O'TOOLE WANTS FEDERAL SUPPORT FOR RING OF FIRE
WASTE-OF-TIME TORIES SHOULD GET OFF BALLOT
THE RUSH IS ON TO START LOCKING IN VOTES
SOME CANDIDATES TOUT NUMBERS
SCHEER LUNACY: A PLAN TO FLAG WHERE GAS COMES FROM
Click for previous CPC leadership headlines here
______________________________________________________
The Endorsements:
Updated Daily
Tier One: The Contenders
Maxime Bernier:___ 6 MPs,___ 10 Senators,____ 12 Provincial,____ 12 ex-MPs
Kevin O'Leary:_____ 2 MP,___ 2 Senators,____ 2 Provincial,_______ 4 ex-MPs
Erin O'Toole:_____ 26 MPs,___ 2 Senators,___ 16 Provincial,______ 11 ex-MPs
Andrew Scheer:___ 24 MPs,___ 8 Senators,___ 29 Provincial,______ 14 ex-MPs
Tier Two: The Pretenders
Michael Chong:____ 2 MPs,___ 1 Senator,____ 1 Provincial,______ 4 ex-MPs
Lisa Raitt:________ 3 MPs,___ 1 Senator,____ 3 Provincial,_____ 11 ex-MPs
Tier Three: The Also-Rans
Chris Alexander:___ 0 MPs,___ 0 Senators,___ 0 Provincial,_____ 1 ex-MPs
Stephen Blaney:___ 0 MPs,___ 2 Senators,___ 0 Provincial,______ 0 ex-MPs
Kellie Leitch:______ 3 MPs,___ 0 Senators,___ 0 Provincial,______ 1 ex-MP
Pierre Lemieux:___ 0 MPs,___ 0 Senators,___ 0 Provincial,______ 0 ex-MPs
Deepak Obhrai:___ 0 MP,____ 0 Senators,___ 0 Provincial,______ 2 ex-MPs
Rick Peterson:____ 0 MPs,___ 0 Senators,___ 0 Provincial,______ 1 ex-MP
Andrew Saxton:___ 0 MPs,___ 0 Senators,___ 0 Provincial,______ 2 ex-MPs
Brad Trost:_______ 0 MPs,___ 0 Senators,___ 0 Provincial,______ 2 ex-MP