Canadian Military & Defence News

A Bourque Newswatch Publication

~~~~~~~~~~~~~~~~~~~~~~~~~~~~~~~~~~~~~~~~~~~~

Military, Defence, Peacekeeping, Procurement

News, Numbers, Releases, Resources, Insight, & Idle Chatter
NEW: Looking to impact key military procurement decision makers ?
We will drive your tactical messaging ! Email Bourque
budgets & schedules finally under review by Trudeau Gov't after mind-boggling delays
MEGA-YACHTS GET PRIORITY OVER URGENTLY-NEEDED TAXPAYER-FUNDED SHIPS ?
DISASTROUS SEASPAN SHIPBUILDING PROJECTS UNDER REVIEW
After multi-year delays and spiraling costs on the small Coast Guard boats Seaspan was to have delivered last year and yet are still years away, the Trudeau government has finally twigged and is thinking twice about ordering even larger and more complex ships from this particular shipyard. The PBO already highlighted the major risk of having a shipyard whose "experience has been in the field of barges, ferries, smaller commercial ships. The company has very little experience in the class of ships that will be produced". The German navy built the exact same design Joint Support Ship for the equivalent C$504m but the PBO now estimates that building at Seaspan's inexperienced shipyard would lead to costs spiraling to a whopping $2.04 BILLION per ship. Sweet Mother of God, a whopping $2.04 BILLION per ship !! It's no wonder with all these issues that the editor of Canada's leading defence journal is calling Seaspan out for not allowing its reporters to visit the shipyard. Meanwhile, Seaspan fluffs itself up with claims it is close to launching one of the Coast Guard boats, but the question that lingers is if it is just a big empty chunk of steel for show or will it actually be finished anytime soon ? Either way, ya gotta wonder about what kind of idiotic government procurement decision led to this shipyard getting such a deal in the first place. Worse than all of this, Canadian Press reports today that 'federal officials admit they do not know when the Seaspan-built ships will be finished, or how much they will ultimately cost'. And if Trudeau & Co don't have a clue, who does ? Unbelievable.
With delays at Seaspan & Irving, a growing naval capability gap
CANADA'S PING-PONG SUPPLY SHIP
New supply ship will be forced to continuously alternate between East and West Coast as naval capability gap still exists. With continuous delays at Seaspan, and in order to solve the issue, both the Senate Defence Committee and Parliamentary Standing Committee on National Defence are calling for more ships of the same type to be built.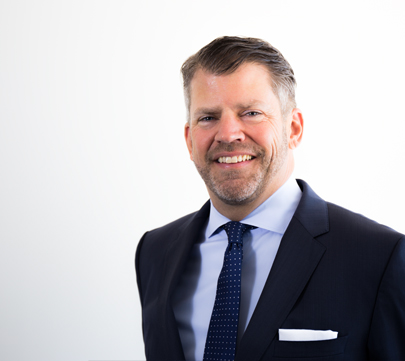 ICEBREAKER SHORTAGE A CENTRAL ISSUE IN FED BY-ELECTION
Davie Shipyard provides a solution to the shortage in icebreakers which is putting a stop to river traffic and costing businesses on the Saguenay river and in Lac St Jean hundreds of thousands of dollars a day during winter and putting jobs at risk. The lack of icebreakers will be a central issue in the upcoming federal Lac Saint Jean by-election
despite Washington approval
SUPER HORNETS DEAL STILL UP IN THE AIR
Seaspan spans credulity: but lotsa time for mega-yachts
SEASPAN: CANADIAN SHIPBUILDING'S WEAK LITTLE SISTER
Why is US-owned west-coast shipyard Seaspan Marine cowering away from Canada's leading defence journal ?
Is bon-vivant party animal Kyle Washington hiding a massive mess within Canada's National Shipbuilding Strategy ?
Is Big Bad Jim losing support ?
SCALE BACK WARSHIP PLAN: ANALYST
Uncontrollable cost projection for Canada's proposed new fleet of warships appears to be a cautionary tale of a questionable military procurement run amok. Now, experts are 'wondering if there's a more economical solution to rebuilding the navy'. The costs are absolutely shocking and untenable. Just 3 months ago, the feds 'more than doubled the $26-billion budget to build 15 new Canadian Surface Combatant vessels to $60 billion.' $60 BILLION for a baker's dozen of ships. $60 BILLION. And counting .. ps: speaking of 'and counting', can Big Bad Jim confirm that his deal to build the ships is not a flat fee regardless of costs, but includes an uncapped 'percentage profit' that ensures that the more costly the ships, the more profit Irving makes ? C'mon, Jim, in the interest of transparency, say it ain't so.
UK'S APPROACH: THE FUTURE OF NAVAL SHIPBUILDING
NATIONAL SHIPBUILDING STRATEGY: CANADA VS BRITAIN
The British government has introduced its own National Shipbuilding Strategy to solve the very same problems that Canada is now facing with our own same-named 'Strategy'. Of particular interest to Canada, the UK is ending the shipbuilding monopolies and introducing distributed block construction whereby shipyards throughout the country will build sections of ships in order to expedite and lower the cost of shipbuilding programs.
If Britain can do it, why can't Canada ?
UK ORDERS FLEET OF 'BUDGET BATTLESHIPS'
UK TO PAY 1/6 PRICE OF CANADA'S NEW FRIGATES
The UK's new National Shipbuilding Strategy relies on ships built in modules: a) Takes the monopoly away from one shipbuilder (in this case, BAE) in order to create competition, cost savings and a sustainable shipbuilding industry .. b) Spreads the work around the country by building ship sections at all shipyards as is practiced on all successful international shipbuilding programs .. c) Aims to build a new class of frigate for GBP 250m (C$403m) each versus Canada's estimate for its new frigates at more than 6x the price at C$4.1 BILLION each .. The aim is to create an exportable product (ship) which can sustain shipyards in the future rather than creating a shipbuilding program which will rely on government paying ad nauseum resulting in a boom-bust period for the industry. Clearly, some lessons here for Canada. Developing ..
As Trudeau blasts Boeing over cross-border aerospace dispute ..
OTTAWA EYES AUSSIE HAND-ME-DOWN JETS
Meanwhile, Army commander hopes days of scrounging for money to train soldiers are over
Boeing refuses to blink despite Liberal threats
CANADIAN FIRMS PROD TRUDEAU TO OK SOLE-SOURCE SUPER HORNETS DEAL
BOEING SNUBS TRUDEAU'S CALL TO DROP BOMBARDIER COMPLAINT
WILL CARLA GET TOUGH ON SHIPBUILDING ?
What a bi-coastal debacle Canada's 'national shipbuilding strategy' has become. First, the well-documented delays, staffing, partnership, oversight, and budgetary issues on the East Coast at Big Bad Jim Irving's Halifax lego-build factory. And, despite its otherwise successful secretive tactics out in Vancouver, we have the US-based Washington clan's Seaspan shipyards, which as Canada's leading defence industry publication labelled it, is the 'weak sister of Canadian shipbuilding', despite the Harper government inexplicably giving it $40 Million on election day. So, who can blame Seaspan for not allowing the probing media into its facilities for fear that a greater focus on its long delays and massive cost-overruns by Ottawa might lead cooler heads to prevail and consider nixing any and all future government contracts for that rinkydink facility. Still, the question begs, what does Seaspan have to hide .. and when will new procurement minister Carla Qualtrough start digging out in Vancouver, and for that matter, down in Halifax too ? Hopefully very soon, because billions of dollars and thousands of jobs are at stake. As now-benched Vice-Admiral Mark Norman is quoted in the book Charlie Foxtrot, "we know ships and what they need but we are no experts in procurement". In the meantime, the needs of our men and women who sail the oceans and seas of the world continue to twist in the wind.
What gives, Scott ?
I DUNNO, YOU'LL HAVE TO ASK THE PRIME MINISTER
Court documents from the Admiral Norman probe which were released to the public yesterday reveal that Treasury Board President and Nova Scotia Minister Scott Brison mysteriously found himself on a cabinet committee which he wasn't ordinarily on. He claims he didn't know why he found himself on it .. but what a co-incidence given that he had just been lobbied by the so-called 'Four Horsemen of the Apocalypse' at Irving Shipyard to intervene in a contract being awarded to its fiercest competitor, the mighty Davie shipyard in Quebec. When asked why he was to be vice-chair of the cabinet committee meeting, he said he did not know and told RCMP officers to go and ask the Prime Minister. Makes you wonder why Vice-Admiral Norman decried 'political interference'.
Taxpayer hero
REINSTATE VICE-ADMIRAL NORMAN
Seven months since Canada's second-highest military officer was inexplicably suspended after
calling Irving out on their political backroom dealings which could harm the navy.
Behold, my minion McKoy and our ship .. er, what ship, Kev ?
GET IRVING OUT, SAYS ALLIES IN DIPLOMATIC STANDOFF
PMO ducks for cover, clams up, as unions cry foul
$5 BILLION THALES SHIPS DEAL BOONDOGGLE ?
Questions rise over fishy Halifax ships deal
WHY ARE IRVING-BUILT FRIGATES ALMOST AS EXPENSIVE AS UK'S 5x-LARGER WARSHIP ?
click to access earlier military stories