Canadian Military & Defence News

A Bourque Newswatch Publication

~~~~~~~~~~~~~~~~~~~~~~~~~~~~~~~~~~~~~~~~~~~~

Military, Defence, Peacekeeping, Procurement

News, Numbers, Releases, Resources, Insight, & Idle Chatter
NEW: Looking to impact key military procurement decision makers ?
We will drive your tactical messaging ! Email Bourque
Injustice against Canadian Hero
WTF'S GOING ON HERE ?
'The RCMP alleges that an employee in the federal government's procurement department, one who has no links to the military's now-suspended former second-in-command, leaked sensitive information about Canada's troubled shipbuilding program. The individual works at Public Services and Procurement Canada .. has not been charged with any offence and remains on the job in Ottawa.'
OTTAWA SNUBS BOEING, WOOS LOCKHEED
DOES CANADA WANT IN ON BLOCKBUSTER 11-NATION $37 BILLION 'BLOCK BUY' OF 440 F-35s ?
SEXY NEW SAAB GRIPEN A PLAUSIBLE ALTERNATIVE TO PRICEY F35s & SUPER HORNETS
Sajjan clams up, mum on Putin threat to clip our wings
RUSSIA WOULD SHOOT DOWN CDN FIGHTER JETS IN SYRIA ?
While Canada fritters away billions on overpriced frigates & fighter jets
CSE BRACES FOR ELECTION CYBERATTACKS
Ex-naval engineering officer wades in
LEGO IS NO SHIPBUILDING STRATEGY
TRUDEAU TO SINK ANOTHER $2.5 BILLION INTO DUD SUBS
WHAT WENT WRONG WITH LOCKHEED'S F-35 ?
STILL NO ANSWER FOR F35 OXYGEN DEPRIVATION ISSUES
The Architect's foolproof solution for risk-free battlefield warfare
HARJ'S MIRACLE NO-TROOPS NO-RISK MISSION AGAINST ISIS IN SYRIA
If US Navy can buy 80 Super Hornets for $7.1 Billion ..
WHY WOULD TRUDEAU PAY $10 BILLION FOR JUST 18 SUPER HORNETS ?
MIGHT PRO-CHINA TRUDEAU CONSIDER BUYING IT'S TWIN-ENGINE'D 5TH-GEN JET ?
FEDS TO MEET WITH FIGHTER JETS MAKERS IN PARIS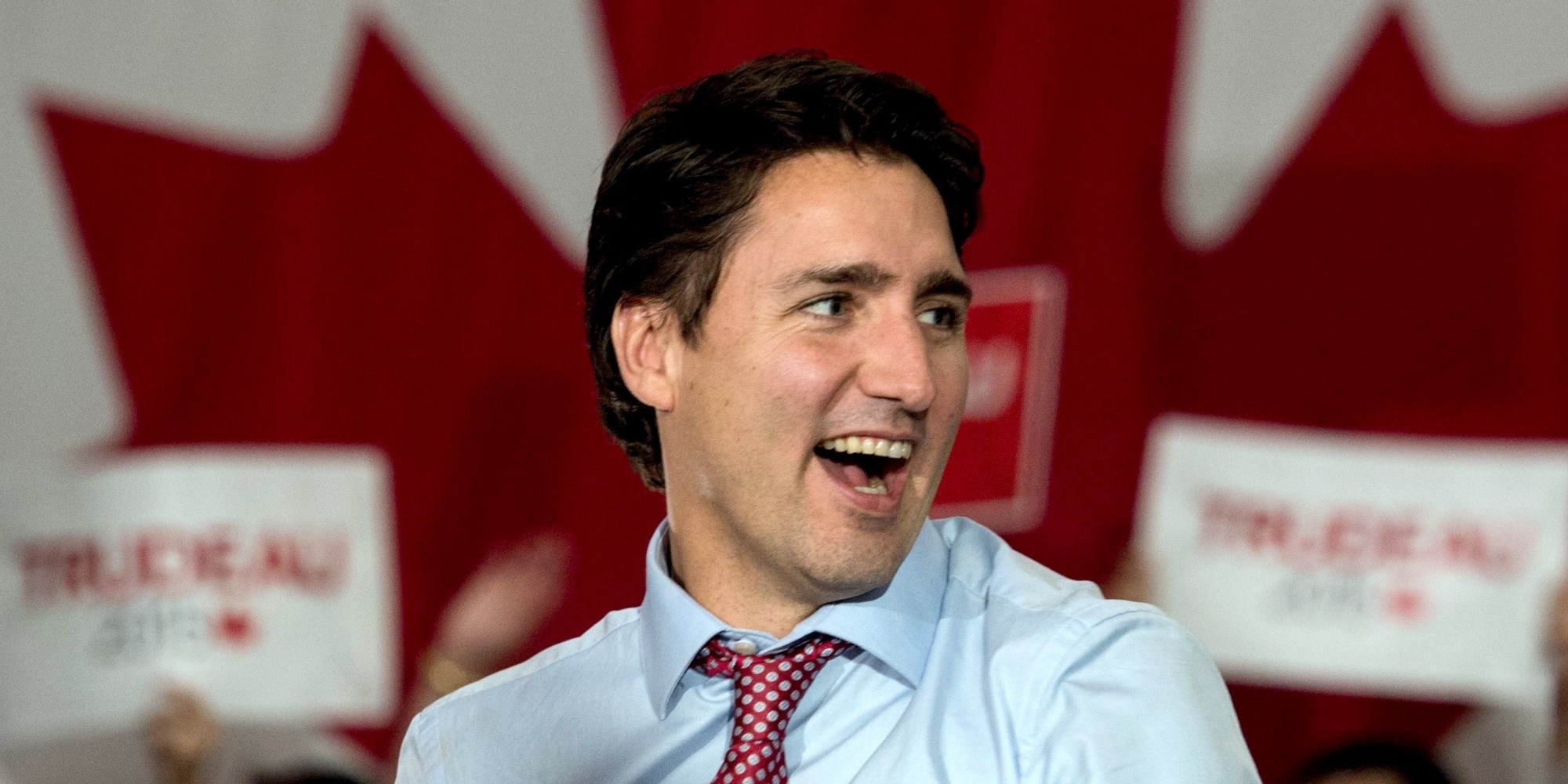 Is it Justin & the PMO, or is it Big Bad Jim & his minions ?
WHO'S RUNNING THIS COUNTRY ?
Is it the most incredibly fantastic 'gee-wow' value-laden DND purchase of all time, or is it one of the most mind-bogglingly stoopid boondoggles in the history of Canada ? Either way, the numbers are staggering. The math is suspect at best, says the PBO. And the question begs, why on earth would a threadbare Trudeau government pulled at the seams by urgent growing needs in health care, infrastructure, old-age income security, climate, and ballooning debt-service want to pay billions per frigate ('the cost is likely closer to $4.1 BILLION') to unrepentant East coast billionaire Jim Irving when myriad countries around the globe were realistically content to pay as little as 1/10 what Irving is demanding Canadian taxpayers fork over. To wit, US littoral combat ship: USD $ 478 MILLION per ship .. German F-125 class frigate: Eur 650 MILLION per ship .. French FREMM frigate: Eur 670 MILLION per ship .. Italian FREMM frigate: Eur 598 MILLION per ship .. China Type 054A Surface Combatant: $ 348 MILLION per ship. And, all kidding aside, who's to say that betting the farm (& fish factory & lobster hatchery) on a bunch of frigates in this modern era of cyber-warfare is what's needed to fight the enemies of today and tomorrow ? One thing is clear, Team Trudeau needs a brutally serious rethink of the Harper-era Irving ships program. Pronto .. And still not clear what to do, Gerry & Co ? Here is your 5-step go-to game plan: 1) pull the plug on the $60 BILLION untested & unproven Irving ships plan, 2) get rid of pliable in-over-his-head Defence Minister Harj 'The Architect' Sajjan, 3) throw out last week's fiction-laced 'Defence Policy Review', 4) bring in fresh thinking to develop a much-needed modern defence plan that marries our very real budget limitations to the very real dangers of a digital world, 5) buy Bourque a tankard of ale at the nearest Clocktower BrewPub as a gesture of thanks from a grateful nation for saving taxpayers tens of billions of dollars.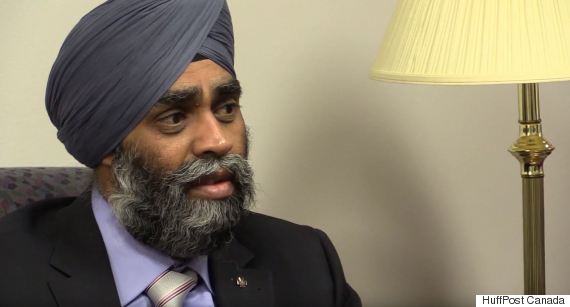 2 years in and 'still looking at all options'
HARJ SAJJAN: NOT A CLUE WHAT TO DO
BOEING DECISION STOKES US-CANADA TRADE TENSIONS
DND SAYS IT WON'T LEASE FIGHTER JETS
IF MILITARY SPENDING SEEMS TOO GOOD TO BE TRUE, IT LIKELY IS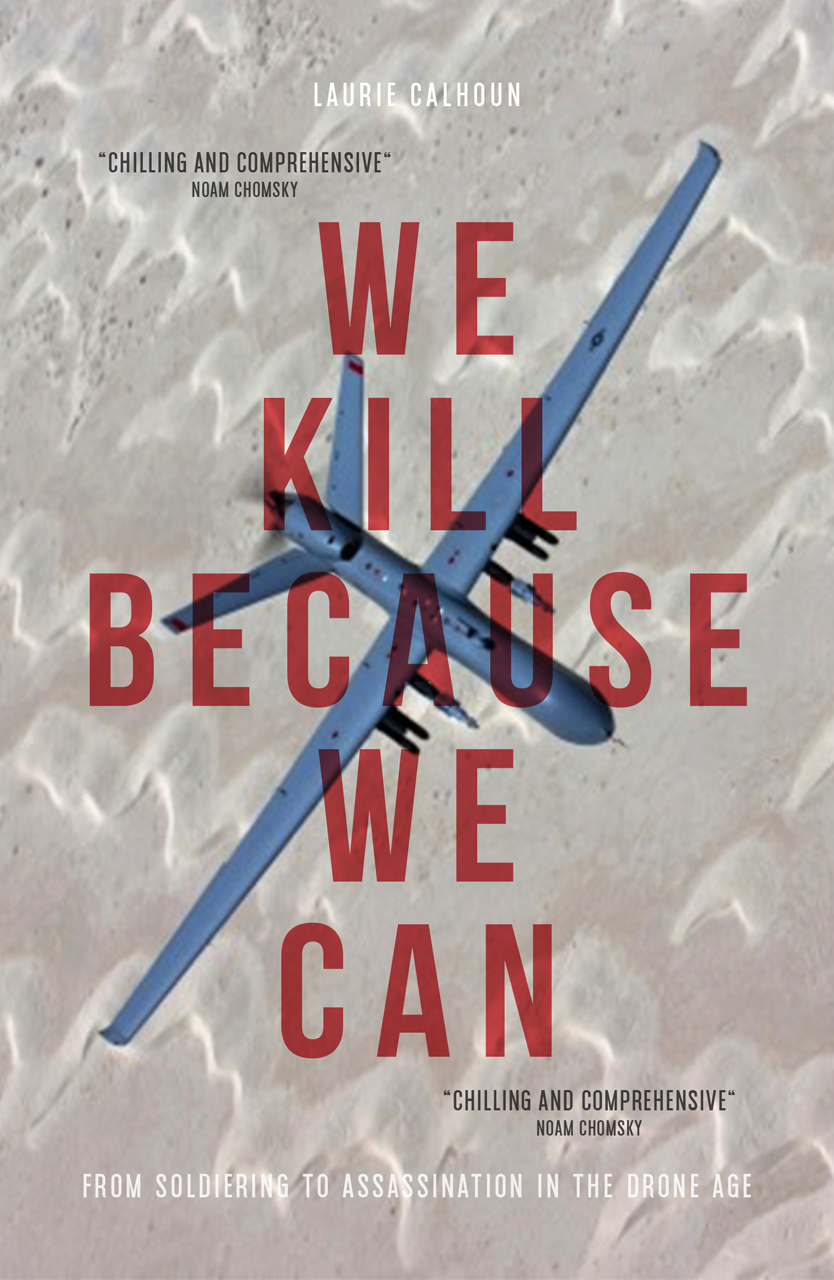 CDS Vance on use of new military drones:
NO BLACK OPS OR ASSASSINATIONS
Trudeau: Armed drones are the future, but discussion needed on how we use them
LIBERAL DEFENCE POLICY AS DURABLE AS PAPER IT'S PRINTED ON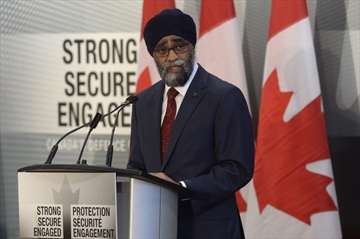 20 years of stable funding ?
$62 BILLION DEFENCE POLICY LONG SHOT
PUGLIESE: PURE RUBBISH
MYSTERY SWIRLS AROUND WHAT TO DO WITH HAPLESS WARSHIPS PROGRAM NOW 2.4 TIMES OVER BUDGET
WHERE'S THE LEFT'S RESPONSE TO LIBERALS MILITARY SPENDING INCREASE ?
In new defence policy ..
LIBS SHIFT FOCUS TO ARCTIC SOVEREIGNTY
Trudeau gov't on hook for billions, can it bail out faster than it can paddle ?
YET MORE DELAYS TO MASSIVE IRVING SHIPBUILDING PROJECT
Is Boeing making a huge mistake ?
BOEING'S BONEHEADED MOVE
TOP TEN FIGHTER JETS IN THE WORLD
AT LEAST ANOTHER YEAR FIGHTING ISIS
click to access earlier military stories