Canadian Military & Defence News

A Bourque Newswatch Publication

~~~~~~~~~~~~~~~~~~~~~~~~~~~~~~~~~~~~~~~~~~~~

Military, Defence, Peacekeeping, Procurement

News, Numbers, Releases, Resources, Insight, & Idle Chatter
NEW: Looking to impact key military procurement decision makers ?
We will drive your tactical messaging ! Email Bourque
'URGENT' SUPER HORNETS JUST ANOTHER TRUDEAU PAWN TO PROP UP BOMBARDIER
'lousy customer relations'
CANADA THREATENS BOEING
playing 3-card monte with the Air Force ?
GERRY & JUSTIN HAVE NO PLANS TO REPLACE CF-18s ?
CANADA'S CF-18s TO BEGIN PATROLLING IN ICELAND
BOEING JETS DEAL CRASH & BURN ?
F-35 jets waiting in wings as Liberals' 'interim' Super Hornet purchase in limbo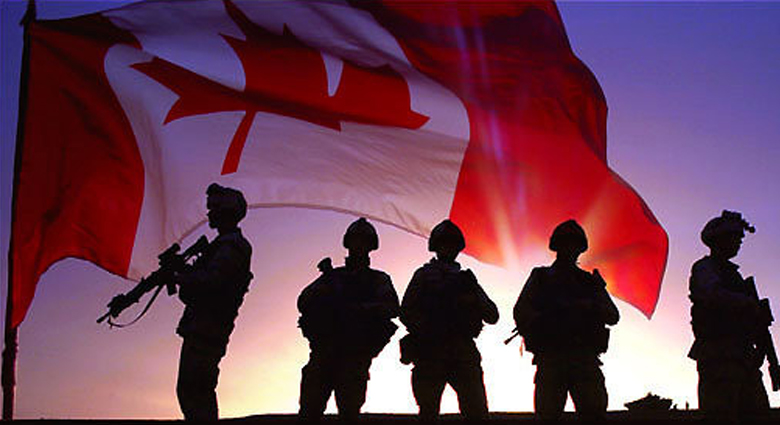 CANADA 25TH COUNTRY BY MILITARY STRENGTH
Meanwhile, thousands of Canadian Armed Forces members take part in massive training exercise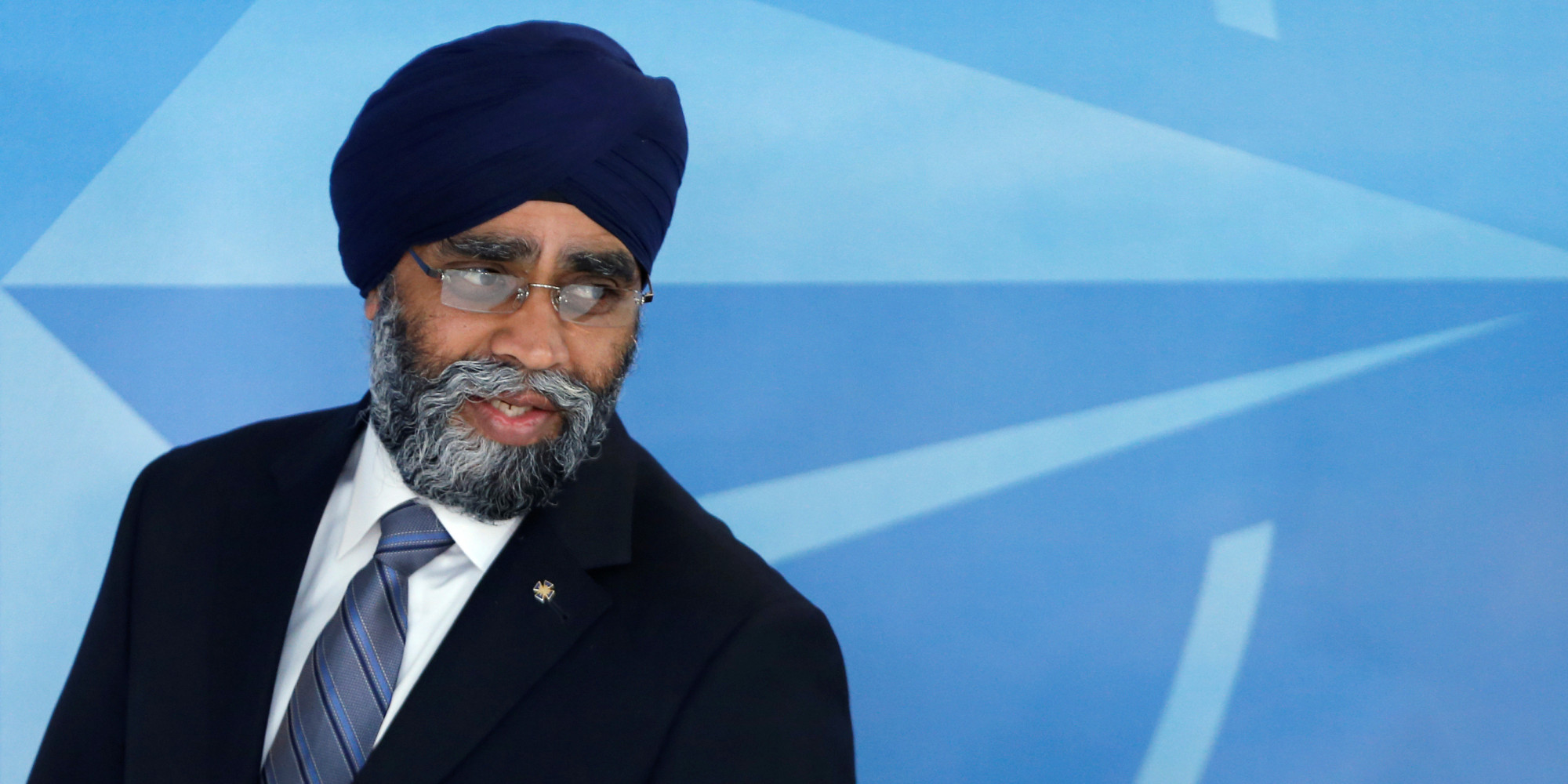 HOLD ON JUST A LITTLE WHILE LONGER, BOYS & GIRLS
HARJIT SAJJAN CHANNELS PERRIN BEATTY'S 'WHITE PAPER'
HARJ'S MIRACLE CURE DEFENCE WISH LIST
LIBERALS UNDER FIRE FOR DELAYING RELEASE OF DEFENCE POLICY UPDATE
Review to be released after Trudeau meets NATO allies in Brussels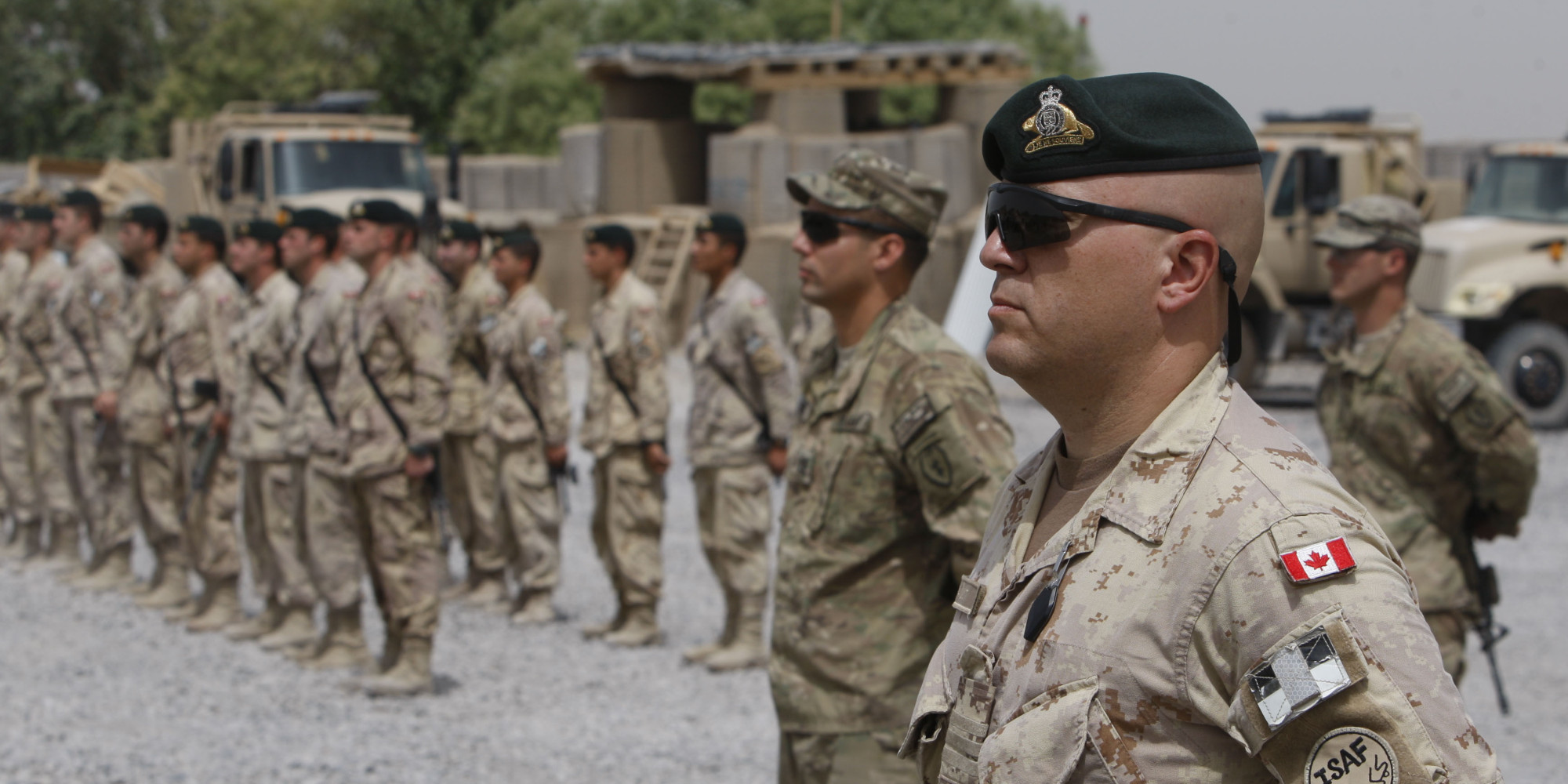 Nato countries asked to send troops back
CANADA BACK TO AFGHANISTAN ?
CANADIAN ARMED FORCES CALL OFF MILITARY CELEBRATIONS FOR MONTREAL'S 375TH ANNIVERSARY
buried behind wall of secrecy
CANADA KILLED CIVILIANS IN IRAQ ?
Mackenzie Institute:
GOV'T NEEDS TO FACE FACTS ON FAILED NTL SHIPBUILDING STRATEGY
After the Senate's damning report earlier this week on the failing state of the government's National Shipbuilding Strategy, now defence think-tank MacKenzie Institute has issued a report slamming the government's shipbuilding strategy as failing to deliver and urging the government to "face up to the fact" that Canada's shipbuilding monopoly isn't delivering ships or value for the Canadian taxpayer. Report urges opening the monopoly to competition from other shipbuilders.
What a sweetheart deal ! DND suddenly finds an extra $1.3 billion dollars ?!?!
FWSAR: SOMETHING FISHY IN DND'S SECRET BUDGET BUMP
Psst, hey pal, who secretly authorized massive 'last minute' budget bump ? Where did the extra $ 1.3 billion suddenly materialize from ? How could a tightly-scoped and meticulously detailed $3.4 billion project miraculously balloon 38% to a $4.7 billion project ? Why did DND fail to alert all bidders ? Was this mission-critical project run by the Keystone Cops ? Notionally speaking, another sad Harj-y-Bargy production at DND ..
DEFENCE CIRCLES 'DISTURBED' BY HONEST ADMIRAL'S TREATMENT
Defence industry questions what's wrong about Admiral calling BS on political meddling by Irving Shipbuilding as 'give the man a medal' is whispered throughout the streets of Ottawa. The saga continues as the defence industry steps up to defend Norman after it was revealed that the whistleblower Admiral referred to monopoly-holders Irving Shipbuilding as the "Four Horsemen of the Apocalypse" and "greedy, self-serving assholes" when they recruited Treasury Board Minister Scott Brison & Co to do their dirty work. Other sources have suggested that the decorated and well-respected Admiral's treatment could lead to a full mutiny in the navy. Add that to the Army's rebellion over Minister of National Defence Harjit Sajjan's over-enthusiastic claims last week (see below). And don't forget the Air Force's grumbling over Trudeau's decision to cancel the F35 program .. well you couldn't do much more to beat the men and women of the Canadian Forces down. Trudeau's gov't will need some very good news this week in its Defence Policy Review about how they are going to be buying equipment differently.
WHY MILITARY FUNDING IN LOUSY STATE
MILITARY FACES 'CAPABILITY GAPS' DUE TO INADEQUATE INVESTMENT
ONGOING SAGA TO REPLACE OUR AGING CF-18 FLEET
COMBAT PHOTOGRAPHERS INCREDIBLE FINAL PHOTOS OF BLAST THAT KILLED THEM
Hear no evil, see no evil ..
IS THIS MESS SURVIVABLE ?
'HARJ' SAYS HE'S OWNED UP TO 'MISTAKE'
WHY CAN'T HARJ FIGHT FOR PROPER FUNDING AT DND ?
Where is DND's 'architect' of military procurement ?
IS HARJ LEAVING TROOPS HIGH & DRY ?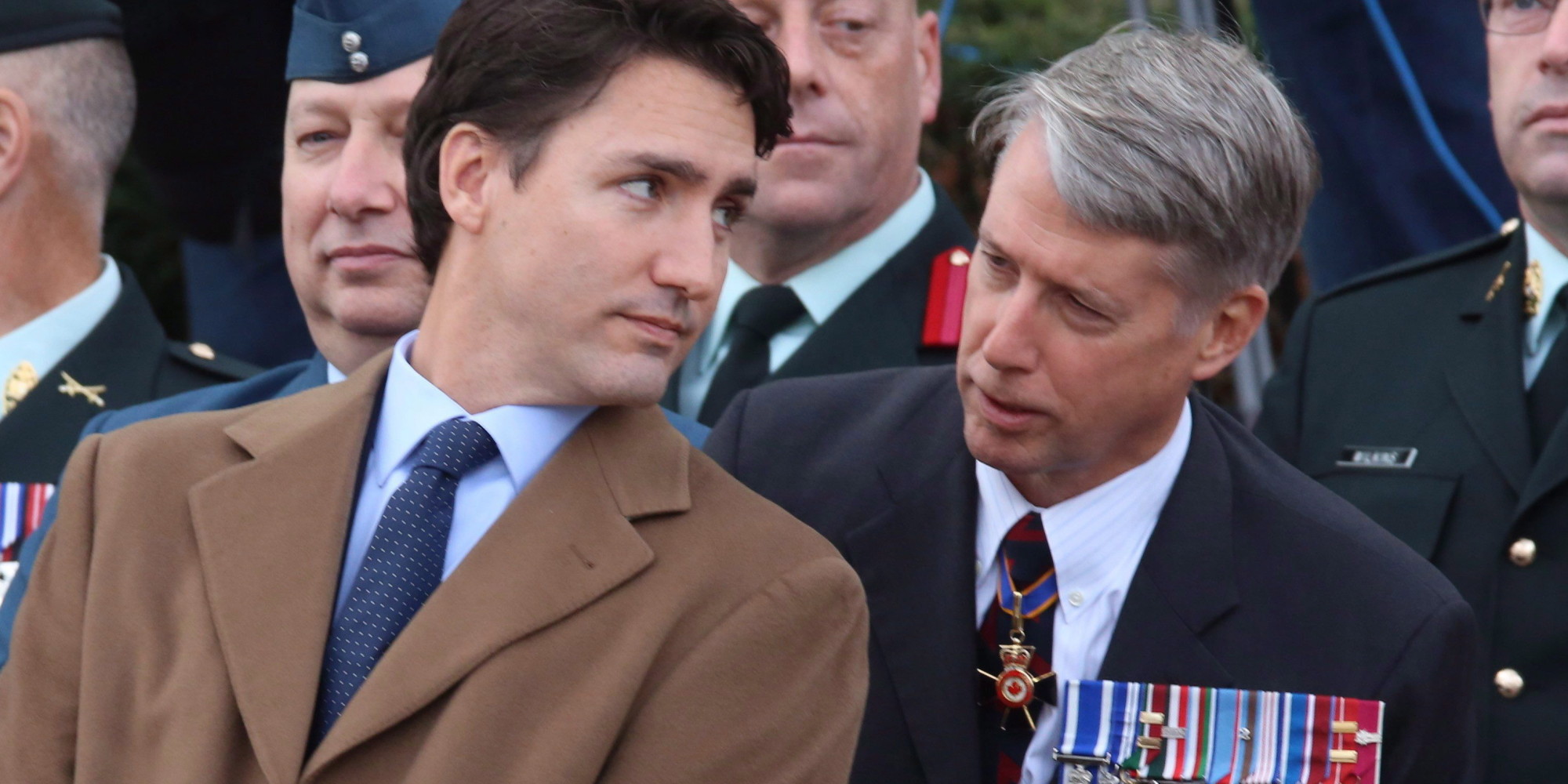 As rumours swirl about, is Sajjan about to get Trudeau's infamous cold-shoulder ?
IS HARJ SAJJAN ABOUT TO GET DUMPED ?
Canada's hapless National Defence Minister Harjit Sajjan has become an international embarrassment with reports of his indiscretions now spanning the globe. (Witness a sampling of media coverage from the UK, New Delhi, Hong Kong, & even Dayton, Ohio.) It's the last thing media-savvy Prime Minister Justin Trudeau would want to tarnish his image on the world stage. One can imagine Sophie giving him an earful on the home-front too. So, it is turning into quite the Harj-y bargy in Official Ottawa, to say the least. With Canadian media (both Postmedia and the Globe & Mail were apoplectic) and opposition politicians equally in hot pursuit of Harj's hide, Bourque has learned from impeccable sources extremely close to the Prime Minister speaking on condition of anonymity that Sajjan may be about to get dumped from his portfolio. In fact, Bourque was told that Sajjan may not only lose the Defence gig, but may find himself out of Cabinet altogether. If so, look for Harj to either get an Ambassadorship (India ? Afghanistan ?) or get bumped out to the Senate the way his predecessor Art Eggleton got outriggered years ago. Coincidentally, there is a BC Senate vacancy opening up in 12 months time, sufficient to launder Harj on the backbenches long enough for people to put his current travails behind him. Add to that scenario a not insignificant altruistic piece of scuttlebutt passed along to this scribbler Monday afternoon in a chance meeting outside a well-known nosheria one mere block from Parliament Hill. Yes, curious passers-by, that was Bourque in the yellow slicker talking with you-know-who on the street corner. Indeed, while nearby meal-eaters none the wiser blissfully wolfed down two-inch-thick smoked meat sandwiches and garlicky dill pickle spears, it was confirmed to Bourque that stand-up Ottawa MP Andrew Leslie is likely to succeed 'Harj' at Defence. Long-tooths will recall that Leslie is a well-respected retired General and former Chief of the Army, no less. He's also an excellent communicator and his appointment would be welcome news both to members of the military and to Canada's vast military complex, which for years has found itself the poster-child whipping boy to successive governments. That aside, it should be noted there is a bit of backroom drama being played out by certain powerful commercial interests who would instead like to see one of their favs as next DND honcho for reasons aligned with their own vested military procurement motives. And who would they like to see instead of Leslie ? None other than Scott Brison and/or Dominic LeBlanc, of all people. Yes, that same Dominic LeBlanc who, of course, is almost a virtual lock-in as Canada's next Governor General. So as you can imagine, there is much at stake, and not just one ineffective BC MP's Cabinet position. But any movement on this front will likely boil down to a combo of Sajjan's own sense of honour & duty and the Opposition's dogged ability to keep up the pressure on the floor of the House of Commons. Whether our friends Tom Mulcair & Rona Ambrose realize it or not, they have Justin Trudeau and his omnipotent druid Gerry Butts over a barrel on this one. Developing ..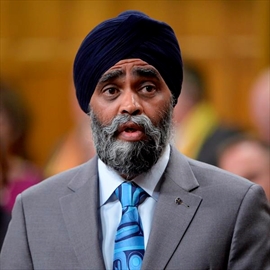 annual event originally set up for veterans of Afghanistan
SAJJAN PULLS OUT OF MILITARY FUNDRAISER
IS HARJ TRUDEAU'S FALL GUY ON LOWERED EXPECTATIONS FOR MILITARY PURCHASES ?
HARJ IS ALL HAT AND NO CATTLE
facing criticism over Operation Medusa comments
HARJ'S HONOUR IN QUESTION
CONFLICTING ACCOUNTS OF HARJ'S ROLE REVIVE EX-MP'S CONFLICT OF INTEREST ALLEGATIONS
WILL HARJ APOLOGIZE IN PARLIAMENT THIS WEEK ?
As Harj offers full apology ..
WHO WILL SAVE HARJ'S JOB ?
SAJJAN THE SOLDIER WOULD NEVER HAVE CLAIMED CREDIT FOR BEING ARCHITECT OF MEDUSA
FROM BADASS TO BEATING A RETREAT
remarks 'deviated' from prepared speech
WHAT HARJ REALLY DID IN AFGHANISTAN
For future military missions ..
RETIRING GENERAL WARNS AGAINST SKIMPING ON SUPPORT
CANADIAN MILITARY ACTIONS RANK HIGHER THAN DEFENCE SPENDING
click to access earlier military stories