Canadian Military & Defence News

A Bourque Newswatch Publication

~~~~~~~~~~~~~~~~~~~~~~~~~~~~~~~~~~~~~~~~~~~~

Military, Defence, Peacekeeping, Procurement

News, Numbers, Releases, Resources, Insight, & Idle Chatter
NEW: Looking to impact key military procurement decision makers ?
We will drive your tactical messaging ! Email Bourque
Vance refuses to come clean on sudden sacking of his #2
IRVING FRIGATES THE NEXT F-35 DEBACLE ?
As potential sub-contractors in the sole-source open-budgeted sweetheart deal rightly seek to delay the bidding process, now 'concerns that the federal government seriously misjudged on the amount of money needed to build the Canadian Surface Combatants'. Insiders, activists, and innocent bystanders alike will be right to scratch their heads in wonder or shake it in blind rage if we are seeing yet another massive military procurement that needs to be scrapped and re-started from the beginning. Developing ..
DND MAY SELL SURPLUS PISTOLS TO THE PUBLIC
Friends, colleagues shocked by removal from post
RCMP PROBE AS VICE-CHIEF OF DEFENCE YANKED FOR 'ALLEGED' LEAKS
TRUDEAU BACKS DECISION TO YANK VICE-ADMIRAL NORMAN
WHY WAS 2ND-TOP MILITARY OFFICER YANKED ?
CAE GETS $1 BILLION CDN & US MILITARY TRAINING CONTRACTS
RCAF GROUNDS CYCLONE CHOPPERS
potential safety issues after aerospace firm Sikorsky issued a worldwide notice for safety checks to be conducted
FEDS OFFER UP FIRST SLICE OF $3 BILLION FRIGATE MAINTENANCE PIE
but it could take another 10 years
MILITARY LOOKING TO REPLACE WW2-ERA PISTOLS
TIME TO DO MORE FOR TROUBLED VETS
EX-SOLDIER SAYS MORE DEATHS COMING FROM PTSD IF NO HELP
MILITARY WATCHDOG CALLS FOR BETTER SERVICES AFTER APPARENT MURDER-SUICIDE
AT LEAST 54 CDN MILITARY MEMBERS HAVE COMMITTED SUICIDE SINCE 2014
PEEPING TOM SOLDIER AT TORONTO MILITARY FACILITY ?
AIR WEAPONS: SOFTWARE IS 'THE GREAT EQUALIZER'
click pic to buy book
PROCUREMENT ONE GIANT CASE OF CHARLIES FOXTROT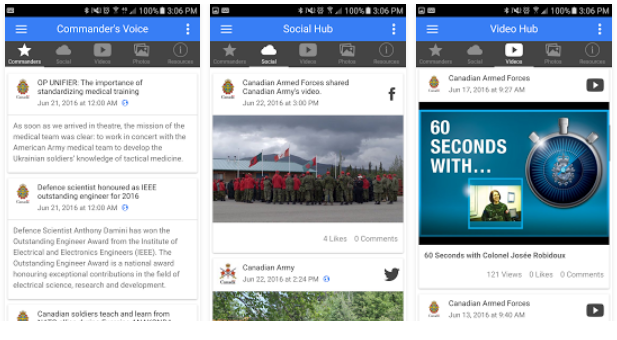 CAF MOBILE APP LAUNCHES
CANADA TO OVERHAUL CYBER SECURITY
'65 is not enough,' minister suggests larger fighter jet purchase
HIGH ON DEFICITS, MAD WITH PURCHASING POWER
RCAF COMMANDER SAYS CANADA"S CF-18 FIGHTER JETS CAN ALL FLY PAST 2025
SUPER HORNET ANNOUNCEMENT CONTINUES SAGA OF CF-18 REPLACEMENT
FIGHTER JETS: CAPABILITY OR CREDIBILITY GAP ?
LIBS IMPOSE 'LIFETIME' GAG ORDER ON 235 BUREAUCRATS
Meanwhile, Trudeau chips in another $36 million to -35 fighter jet program
DND IN DENIAL OVER MEFLOQUINE
Canadian Forces firm on risky anti-malaria drug ahead of Africa mission
Originally developed by Raytheon and BAE Systems
CANADA'S FANCY $150,000 ARTILLERY SHELLS ARE CRACKED
Shell-shocker ! Critics say high cost 'akin to firing a Ferrari each time they're used. Regular artillery shells are estimated to cost just $2K ea.' .. In unrelated news, Raytheon CEO has been very active lobbying Ottawa for all manner of procurement matters
BEHIND THE SCENES WITH THE MILITARY POLICE
THE BATTLE WITH PTSD
CANADIAN FORCES TOO FAT TO FIGHT IN AFRICA ?
Let's not kid ourselves ..
CANADA IS IN THE WAR BUSINESS
CANADA VS ISIS: WHAT'S THE BIG SECRET ?