Canadian Military & Defence News

A Bourque Newswatch Publication

~~~~~~~~~~~~~~~~~~~~~~~~~~~~~~~~~~~~~~~~~~~~

Military, Defence, Peacekeeping, Procurement

News, Numbers, Releases, Resources, Insight, & Idle Chatter
NEW: Looking to impact key military procurement decision makers ?
We will drive your tactical messaging ! Email Bourque
'Big Bad Jim' Irving vs national hero Vice-Admiral Norman
ADMIRAL NORMAN FOR PRIME MINISTER ?
The truth finally begins to emerge on no-nonsense, taxpayer's hero Vice-Admiral Mark Norman, DND's 2nd-in-command who continually stood up to political interference by notorious closed-door lobbyist 'Big Bad Jim' Irving (and btw, 'Big Bad Jim', for God's sake, why so much lobbying ?), whose team he endearingly refers to as the 'Horsemen of the Apocalypse' in now un-redacted court papers. Judge states he can't understand why Irving thought the already-awarded contract was "up for grabs" and rules that Norman's alleged actions are "hardly the stuff of stigma or moral turpitude", and at its worst, all Norman was doing was "trying to keep a contractual relationship together so the country might get itself a badly needed supply ship" .. so whose heads should really be rolling in yet another Irving shipbuilding debacle ? It certainly says something when the head of the Navy refers to self-proclaimed 'Canada's Shipbuilders' as "greedy .. self-serving .. assholes". (Yes, it's all here in the judge's ruling) Admiral Mark Norman for next Prime Minister .. or the Order of Canada at least ?
While Canada left holding the back with their derelict dud subs ..
UK NOW BOASTING $1 BILLION ROYAL NAVY NUCLEAR SUBMARINE
PENTAGON AWARDS $60 MILLION NAVY MILITARY DEAL TO CANADIAN GOVERNMENT AGENCY
one dead, three injured
DEADLY MILITARY TRAINING ACCIDENT IN ALBERTA
MILITARY POLICE LAUNCH PROBE OD DEADLY INCIDENT
Vice Admiral Mark Norman
JUDGE RULING SAYS NORMAN 'JUST DOING HIS JOB'
After Jim Irving "meddled in the decision", judge says that the only "potential allegation against Vice-Admiral Norman is that he was trying to keep a contractual relationship together so that the country might get itself a badly needed supply ship". Judge adds that he can't understand why some in the shipbuilding industry came to believe that the already awarded contract was "up for grabs" just because of a change in government. Having read the sealed evidence, Justice Phillips says there are "no smoking guns". More ..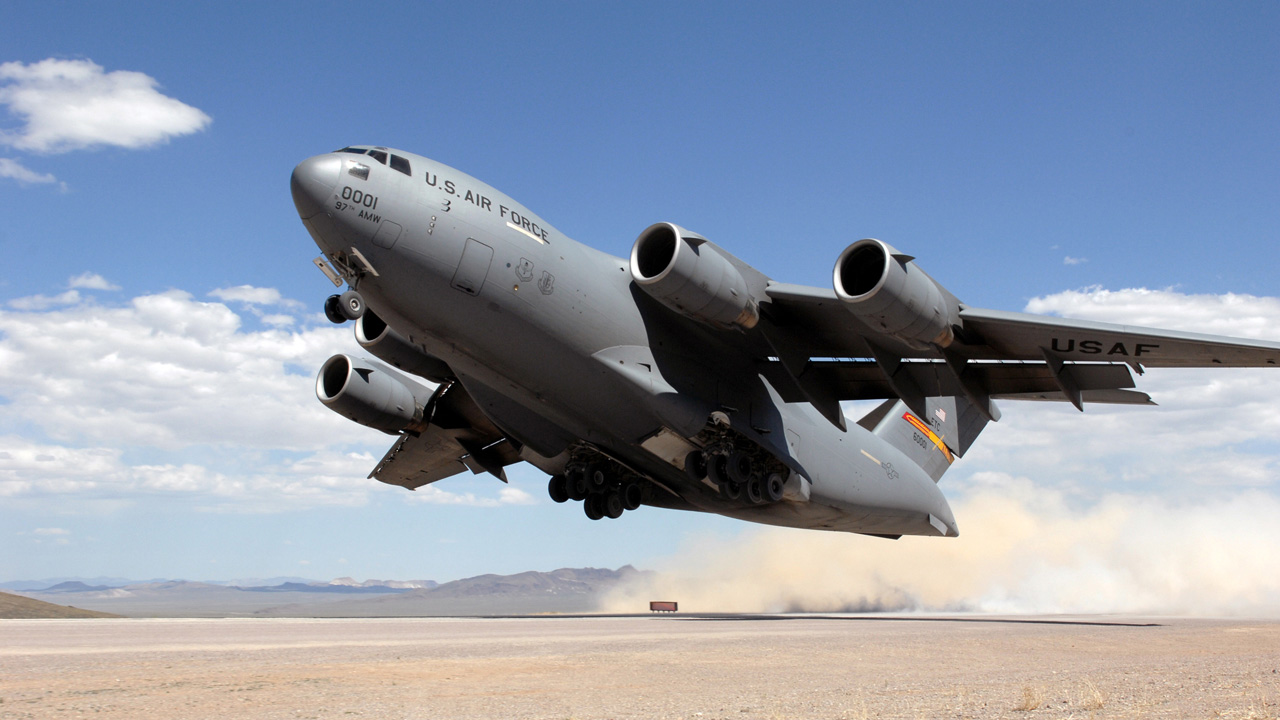 CANADA NOW WANTS $1/4 BILLION FOR C-17 GLOBEMASTER
They call it 'sustainment support', a hodge-podge of after-sale up-sells & scope-creeps. Opaque stuff like 'contractor logistics support' and 'in-country field services support' .. not to mention 'aircraft maintenance, contractor engineering & logistics support services, publications & technical documentation' .. plus 'major modification & retrofit kits support, and technical support'. Wait, there's more, yes, 'support equipment, alternate mission equipment, software support, spares, personnel training and training equipment'. Yup, a quarter-billion dollar's worth of nifty doo-dads and neat-o's, give or take a few dozen million dollars with the currency exchange rate ups and downs. The deal is so big and so complex, it actually needs US Gov't sign-off before it can be ok'd. Both Boeing & Lockheed are in on the gig, btw.
NEW LIB DEFENCE PLAN LIKELY TO SHORT-CHANGE MILITARY
'EMBARRASSMENT TO CANADIANS'
soldiers say abuse, humiliation occurred at bases across country
currently 830 Canadian military personnel in Iraq & Kuwait
EDMONTON CHOPPER SQUAD HEADS TO IRAQ
JUDGE RESERVES RULING ON NORMAN PUBLICATION BAN
As Canada's defence spending hits new lows under Trudeau
SENATORS URGE GENERALS TO STOP BEING CHEERLEADERS FOR UNDERSPENDING GOV'T
CANADA RISKS WRATH OF TRUMP IF IT DOESN'T BOOST DEFENCE SPENDING
CANADIAN HANDS OVER COMMAND OF COUNTER-TERRORISM FOURCE TO FRENCH REAR-ADMIRAL
MILITARY TO DISBAND & REPLACE SUPPORT UNITS FOR WOUNDED SOLDIERS
ISRAELI TRANSGENDER OFFICER STRESSES EDUCATION, TOLERANCE TO CANADA
oxygen deprivation and cockpit pressure loss problems worry Canadian government buyers
BOEING STRUGGLES TO FIX MAJOR SUPER HORNET PROBLEMS
As Boeing, Lockheed debate F-35C capability gaps
US MARINES PRESS EJECT ON BOEING F/A-18 HORNETS
HARJIT SAJJAN LIED TO US ?
Suspended Vice-Admiral
NO-NONSENSE MARK NORMAN, CANADIAN HERO
Rumours have been swirling for weeks. But after Big Jim Irving threw his weight at cabinet minister cronies to delay a competitor's contract, did Vice-Admiral Mark Norman blow the whistle on political meddling only to then get 'caught in the crossfire' ? Now top Canadian political scientist Michael Byers is wondering if Norman was 'removed b/c Liberal gov't embarrassed 'by questions about Irving's influence in Ottawa'.
Gary Walbourne demands independence from DND
OMBUDSMAN BLASTS 'INSIDIOUS' DND ATTACKS
RECASTING THE BATTLE OF VIMY RIDGE
WHEN IS IT OK TO SHOOT A CHILD SOLDIER ?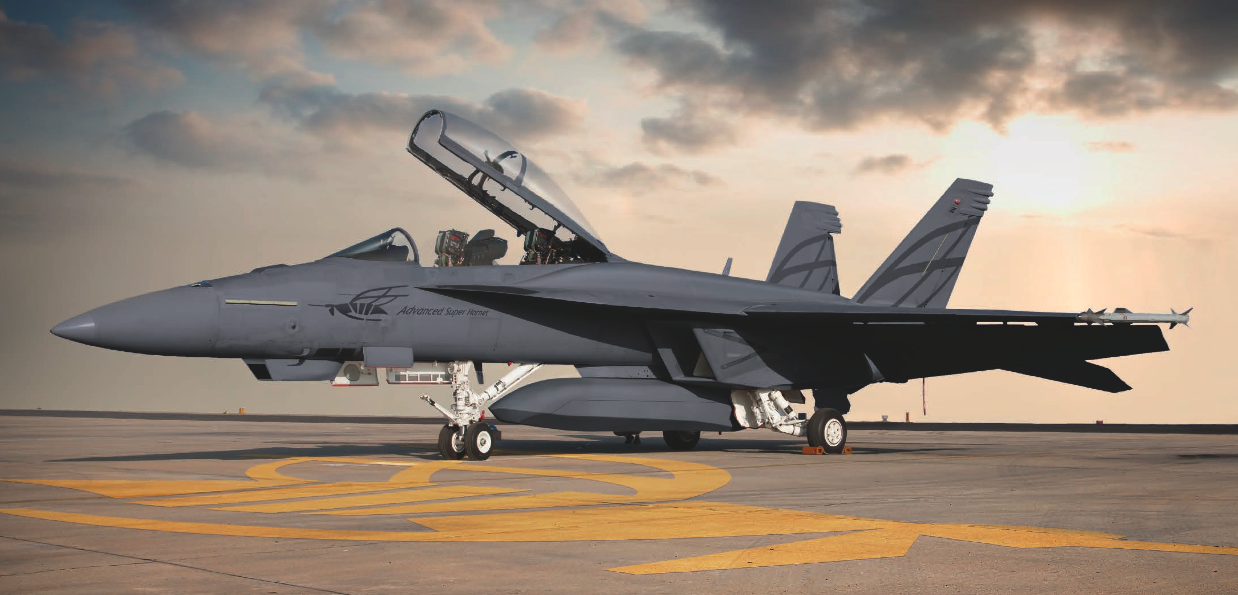 PERSISTENT OXYGEN ISSUE ON F-18 SUPER HORNETS
hypoxia issue plaguing the F/A-18E/F Super Hornet .. pilots grapple with possible oxygen contamination
INSIDE BOEING'S F-18 PITCH TO WHITE HOUSE: FEWER F-35s MEANS SHORTER FIGHT
CAN PENTAGON'S NEW F-35 CHIEF KEEP ON TARGET ?
CANADA'S TOP GENERAL DEFENDS SPENDING DELAY
$400K worth of gibberish doodads
US NAVY F-35 HELMET VISION PROBLEMS ON TAKEOFF
BOEING PROPOSES MASSIVE NEW F-18 UPGRADES
WHICH BRANCH OF MILITARY WILL LIBS GUT THIS TIME ?
NEW DECADE OF DARKNESS FOR MILITARY
LIBS PUNT ON DEFENCE SPENDING
CANADA'S CF-18s TO FLY 2 NATO OVERSEAS MISSIONS IN 2017
100 years ago today ..
CANADA'S BLACK BATTALION SET SAIL FOR WW1 & MADE HISTORY
CALGARY WW1 SOLDIER'S REMAINS ID'D 100 YEARS AFTER DEATH
MILITARY DRILLS IN TORONTO SPARK CONFUSION, SARCASM
CDN MILITARY WORKS TO IRON OUT CHALLENGES AHEAD OF LATVIA DEPLOYMENT
CANADA LOSES CREDIBILITY BY DITHERING ON PEACEKEEPING
180 soldiers to deploy to Resolute Bay
CANADIAN ARMY HEADS TO ARCTIC
RCMP question suspects in both Ottawa & on West Coast on Joint Support Ships project'
DND SHIPBUILDING WHISTLEBLOWER SHOCKER
WHAT IS DND'S MUCH-DELAYED JOINT SUPPORT SHIP PROJECT (JSS) ?
Flashback: DND confirms JSS delivery delay ..
deal would require Boeing to invest 100% of contract value in Canada
LIBS PRESS AHEAD WITH SUPER HORNETS PLAN
MEANWHILE, NO SURPRISE, LOCKHEED-LINKED EX-GENERALS POOH-POOH THE IDEA
BUT CAN RCAF JUGGLE TWO JETS AT SAME TIME ?
HARJIT'S MIRACLE CURE
Getting ready to cut hundreds of millions in waste, inefficiencies .. aiming to trim between $750 million and $1.2 billion in waste.
PAL STAFFS UP WITH DND POOHBAH
Canadian military-s second-in-command
INSIDE MARK NORMAN'S MYSTERIOUS REMOVAL
Lockheed-Martin's ham-fisted hot-stove league ?
RETIRED RCAF GENERALS ROAR IN PROTEST OVER SUPER HORNET DEAL
CANADIAN FORCES STUDYING OPTIONS FOR POTENTIAL SYRIAN OPERATION
CANADIAN TROOPS TO FIND PERMANENT HOME IN LATVIA TO DETER RUSSIAN AGGRESSION
As Canada grapples with legal challenge to $4.7 billion over-budget FWSAR deal
AIRBUS PROBED BY AUSTRIA FOR CONTRACT FRAUD
'Airbus is also under investigation in the UK over two cases including a Saudi security contract and suspected fraud and bribery in commercial airplane sales'
NORMAN'S SILENCE MAY SIGNAL HE SEES ROLE AFTER SUSPENSION
BEHIND THE SCENES WITH THE MILITARY POLICE
THE BATTLE WITH PTSD
CANADIAN FORCES TOO FAT TO FIGHT IN AFRICA ?
Let's not kid ourselves ..
CANADA IS IN THE WAR BUSINESS
CANADA VS ISIS: WHAT'S THE BIG SECRET ?
IMAGES OF THE CANADIAN ARMY IN ACTION
Canadian special forces shift focus
BOOTS ON THE GROUND NEAR MOSUL, IRAQ
Meanwhile, more families of Afghan war veterans lost to suicide will receive military honour
'Canadian Armed Forces are the best in the world'
OUR MILITARY DOING MORE THAN ITS SHARE
CF MEMBER & BROTHER CHARGED IN DRUG PROBE AT CFB PETAWAWA
KOOK IDEA DU JOUR: CANADIAN ARMED FORCES SHOULD UNIONIZE
WHO IS CANADA'S BIGGEST DEFENCE CONTRACTOR ?
NORMAN OWED 'DECENCY' OF SILENCE WHILE SYSTEM WORKS
After getting a $20 Billion sole-source government deal ..
IRVING LOOKS TO POLAND TO FILL JOBS IN NOVA SCOTIA
TALK TO US ABOUT THE CANADIAN SURFACE COMBATANT, JUDY FOOTE, TALK TO US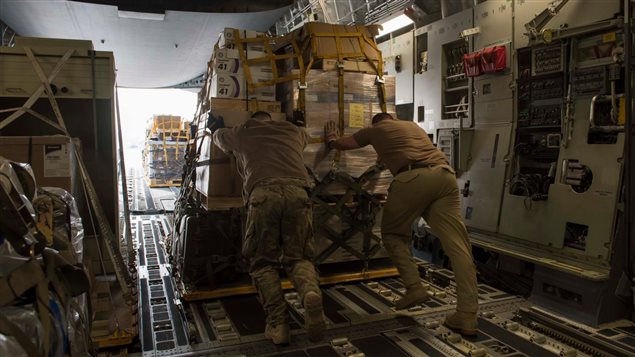 CANADIAN MILITARY: MILLIONS WORTH OF LOST & STOLEN ITEMS
MILITARY VET'S SUICIDE PRECEDED BY CALLS FOR HELP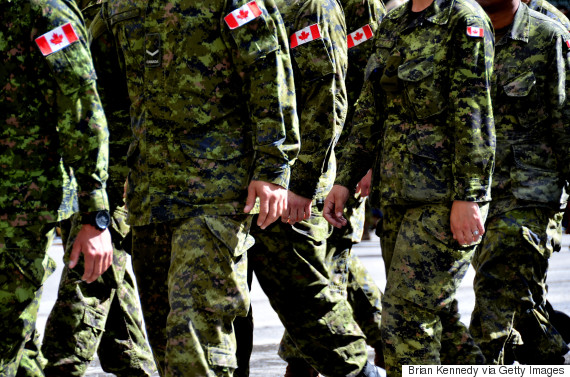 WHAT'S WITH ALL THE MILITARY RECRUIT DEATHS ?
RCAF MEMBER CHARGED AFTER SEX ASSAULT AT CF STATION ALERT
TIME TO SUSPEND $26 BILLION WARSHIP GIG ?
As problems mount with sole-source Irving deal, companies want Trudeau to delay bidding
NEW MONEY FOR CANADIAN MILITARY ?
VANCE BLASTS 'TOXIC' MEDIA COVERAGE
A $40 Billion sole-source gig - the mother of all sweetheart deals
IRVING DENIES RCMP PROBE OF VICE-ADMIRAL AFFECTING FRIGATE PROGRAM
STOPGAP SUPER HORNETS TO COST WHOPPING $7 BILLION
TRUDEAU REFUSES TRANSPARENCY ON FIGHTER JETS PURCHASE
BIG CHANGES ATOP CANADIAN FORCES CHAIN-OF COMMAND
IN CAREER MARKED BY FIRSTS, NEW RCAF HONCHO LOOKS TO THE FUTURE
BUT QUESTIONS STILL SWIRL AROUND DND #2's REMOVAL
SAJJAN: NORMAN NOT SUSPENDED OVER NATIONAL SECURITY
'gaping hole in shipbuilding procurement credibility'
WARSHIPS PROCUREMENT CREDIBILITY TEETERS
Questions raised about Canadian special forces vehicles
DND'S $20 MILLION 'NO-PROTECTION VEHICLES
the firing of Vice-Admiral Mark Norman
WHEN SILENCE ISN'T GOLDEN
NORMAN DESERVES BETTER THAN MILITARY SILENCE & MEDIA INNUENDO
Former defence chief Tom Lawson fears ..
TRUDEAU FIGHTER JET PLAN TOO PRICEY
Vance won't come clean on sudden sacking of #2
IRVING FRIGATES THE NEXT F-35 DEBACLE ?
As potential sub-contractors in the sole-source open-budgeted sweetheart deal rightly seek to delay the bidding process, now 'concerns that the federal government seriously misjudged on the amount of money needed to build the Canadian Surface Combatants'. Insiders, activists, and innocent bystanders alike will be right to scratch their heads in wonder or shake it in blind rage if we are seeing yet another massive military procurement that needs to be scrapped and re-started from the beginning. Developing ..
DND MAY SELL SURPLUS PISTOLS TO THE PUBLIC
Friends, colleagues shocked by removal from post
RCMP PROBE AS VICE-CHIEF OF DEFENCE YANKED FOR 'ALLEGED' LEAKS
TRUDEAU BACKS DECISION TO YANK VICE-ADMIRAL NORMAN
WHY WAS 2ND-TOP MILITARY OFFICER YANKED ?
CAE GETS $1 BILLION CDN & US MILITARY TRAINING CONTRACTS
RCAF GROUNDS CYCLONE CHOPPERS
potential safety issues after aerospace firm Sikorsky issued a worldwide notice for safety checks to be conducted
FEDS OFFER UP FIRST SLICE OF $3 BILLION FRIGATE MAINTENANCE PIE
but it could take another 10 years
MILITARY LOOKING TO REPLACE WW2-ERA PISTOLS
BEHIND THE SCENES WITH THE MILITARY POLICE
THE BATTLE WITH PTSD
CANADIAN FORCES TOO FAT TO FIGHT IN AFRICA ?
Let's not kid ourselves ..
CANADA IS IN THE WAR BUSINESS
CANADA VS ISIS: WHAT'S THE BIG SECRET ?